e-Travel Technologies Inc Privacy Statement

We understand the importance of protecting the personal information of our customers, their customers and their employees. To earn and maintain your trust we have designed our policy to meet or exceed the requirements of the Personal Information Protection and Electronic Documents Act (PIPEDA) and the ten principles set forth in the Canadian National Standard for the Protection of Personal Information.

In addition, we are constantly looking for new and better ways to secure your information and to ensure that it is used in a responsible and respectful manner.
e-TRAVEL TECHNOLOGIES INC does not transfer customer or traveler information to third parties, and has never made our customer or traveler information available to third parties, either voluntarily or for sale.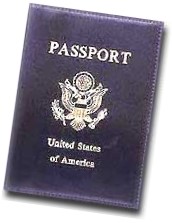 The following describes the various elements of Information on our databases.

Agency Information (our customer)

Data Elements include agency name, address, contact person, phone, email, fax, credit card, and billing rates, and historical invoice and payment information.

Agent Information (our customer)

Data Elements include Login id and password, agent name, and agent email. Agent name and email are included in the Advisory and are deleted as below. Agents subscribing to our daily eTravel Alert email, may unsubscribe, will be deleted if notified by Agency management, or deleted if returned as undeliverable.

Traveler Information (agency customer)

Data Elements in an eTravel Advisory include: Name, email, citizenship (Canadian/US/other), departure and return dates, country or destination. If printed by agent, no data is retained. If emailed by agent, data is retained for duration of travel period and is deleted on day following "return date". Emailed Advisories may be sent as text or html format as selected by agent

Server Security

Our servers are housed at NJ Tech Solutions (since 2001) in St. Louis MO and Freemont CA, with offices in Ogdensburg, NJ, and Nepean, ON. Their service includes full backup and restore processes, as well as constantly updated firewall and virus protection. Their facilities and customer support is staffed 7/24. We also offer encrypted access with secure web server (https).